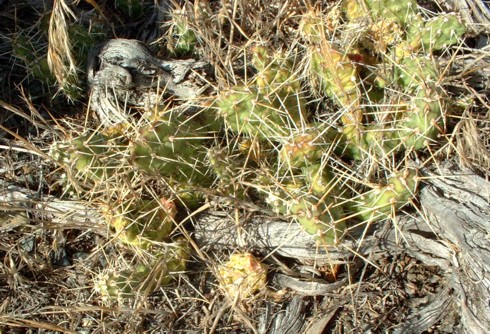 Opuntia sp. on the Nicolai River east of Spences Bridge. These look to me like the O. columbiana forms one would find along the Columbia and Yakima Rivers in central Washington.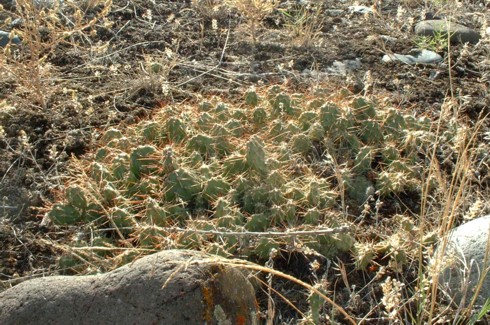 Opuntia sp. near Spences Bridge.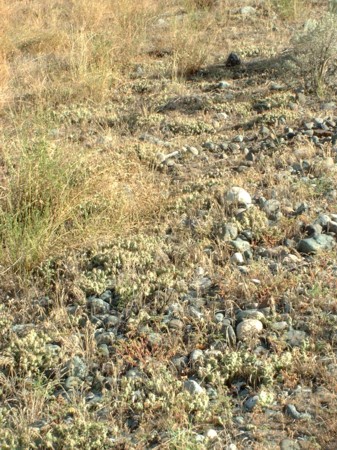 Who says cacti aren't common in British Columbia? Here is a whole field of it in Spences Bridge.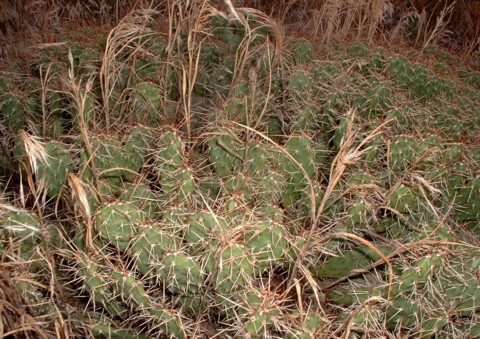 Opuntia sp. in Ashcroft. This plant looks somewhat like the O. columbiana forms in southeast Washington along the Snake River. But it is not like most of the plants growing near it in Ashcroft.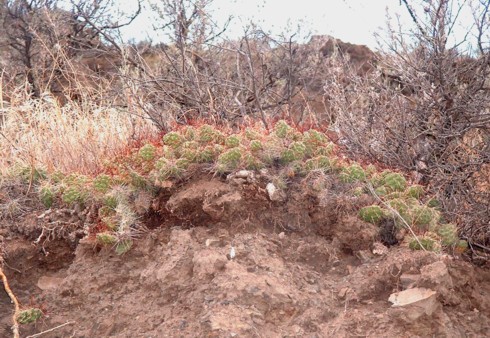 Here is one of the Ashcroft plants with red spines. It almost looks like a miniature of O. phaecantha! Some of them also had orange spines. In Cache Creek, we found similar but smaller plants with beautiful red and white spines.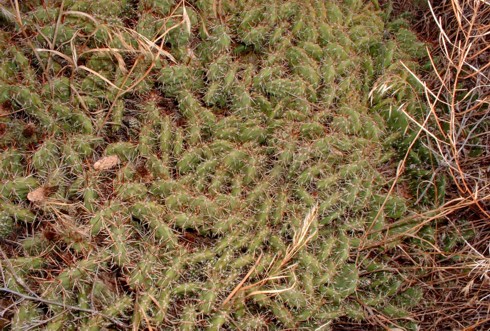 This one had a super congested growth habit.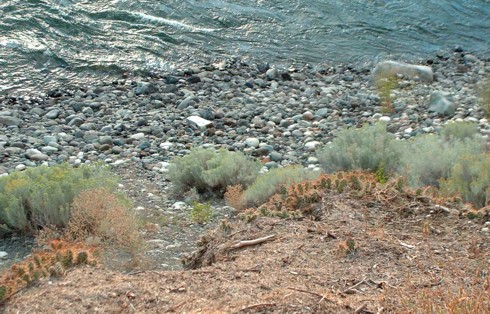 More Opuntias growing above the Thompson river in Ashcroft.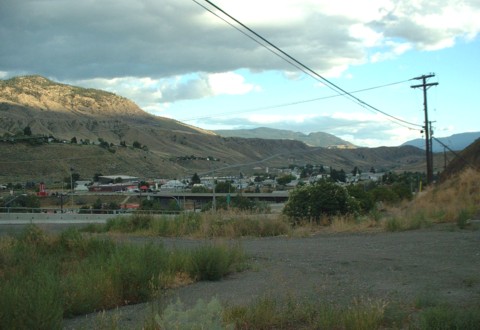 A pic of the surrounding area, to give a feel for the habitat of these cacti near Ashcroft.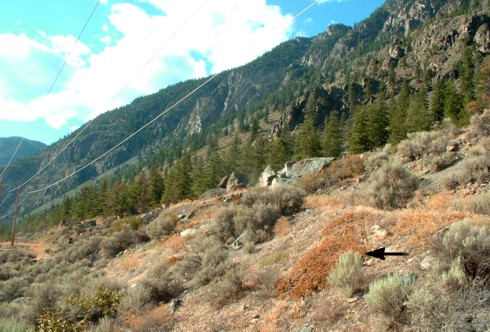 Near Keremeos grows a fantastic Opuntia form with deep orange spines highlighted by sort of a black hue. It grows into large mounds up to 6' across (!!) as seen in the above picture.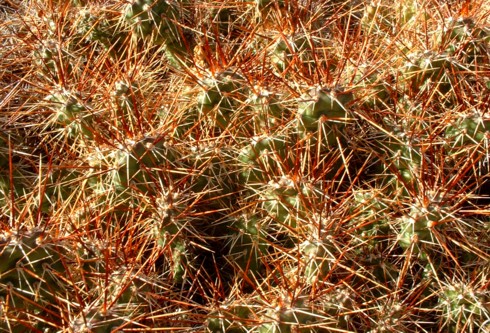 Close up of the beautiful spines on this plant.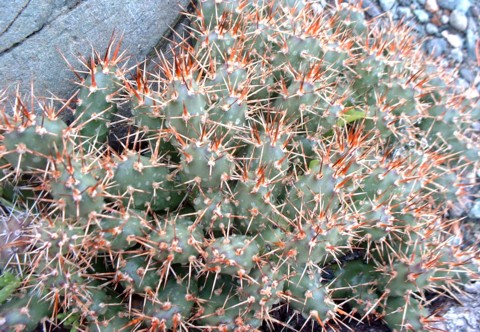 Okanogan form (or Okanagan for you Canadians) of O. fragilis (cultivated).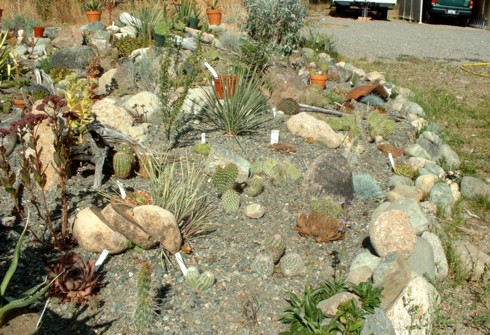 Jay Akerley's cactus and succulent garden east of Princeton, BC. This is in a very cold area that regularly sees temperatures down to -35°F each winter, and sometimes lower. The cacti are protected by a reliable covering of snow all winter. And there is no shortage of rocks to plant them in.