In December 2004 I embarked on a trip to the Southwest, primarily to look at plants and scenery but also to collect some seeds and plants and bring them back to Washington. In addition I also met lots of great people on the trip and got to share a common interest in plants with them. This page will feature some of the highlights of the trip. Although I took many pictures of plants (both wild and cultivated) and scenery, the photos here will mostly be of plants I saw in the wild, with a few other pictures interspersed just for fun.
Page 1 - Southern Utah
Page 2 - Arizona part I
Page 3 - Guadalupe Mountains
Page 4 - New Mexico
Page 5 - Gila National Forest
Page 6 - Arizona part II
Page 7 - California
Back to Travelogue
Ian's Plants Page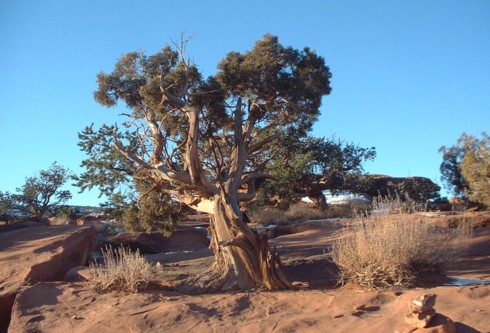 I spent only one day in Utah as it was very cold, and I was running late getting to Albuquerque. Here is a juniper in Capitol Reef National Park - the first point on the trip where I really stopped to look around.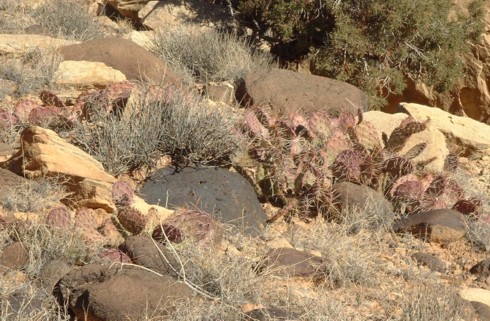 An Opuntia sp., my first cactus for the trip, Capitol Reef National Park.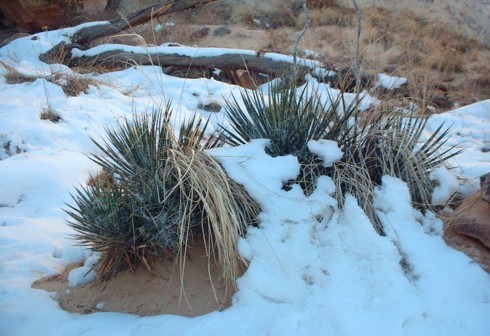 And of course, my first Yucca. This is probably Y. angustissima but I'm not certain.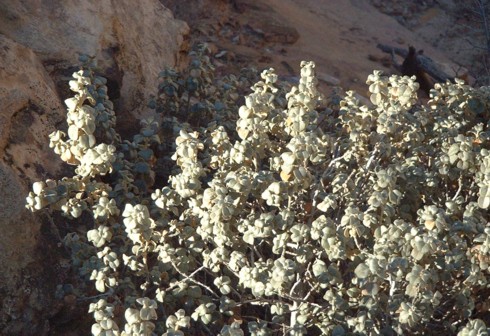 I am not sure what this silvery evergreen shrub is at Capitol Reef.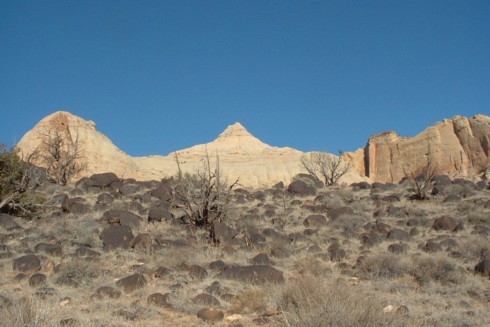 I just took this picture because I thought the black rocks in front of the white rock was cool.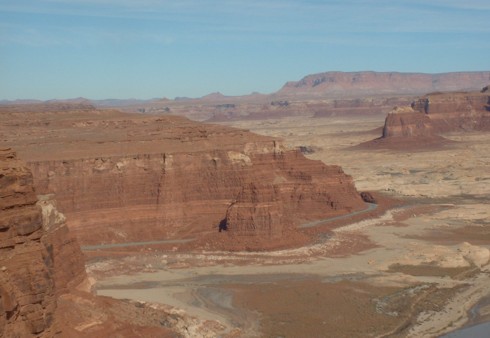 I had to keep driving south. . . here is Lake Powell (running very low) and Rt. 95.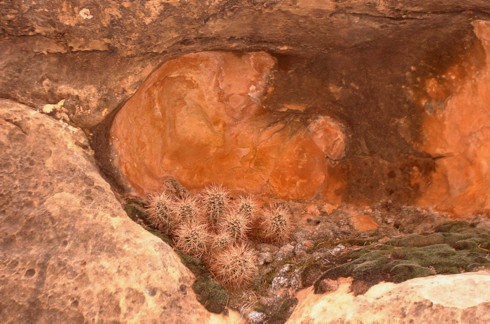 I stopped at a roadside pullout with a broken off trailhead sign next to a big sign with nothing on it. I hiked down it and found White Canyon, a truly fantastic place. This cactus was growing in an overhang in a rock in the canyon.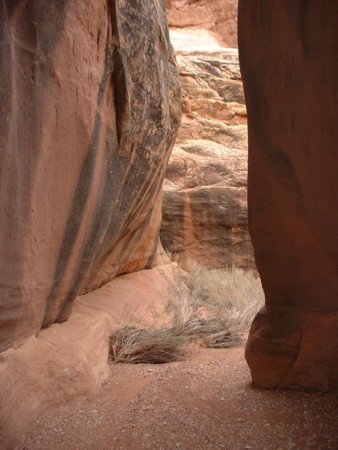 Getting close to the bottom of White Canyon.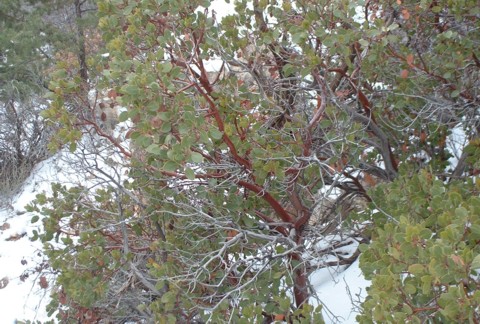 I also went to Natural Bridges National Monument. This Arctostaphylos sp. was growing in one of the canyons.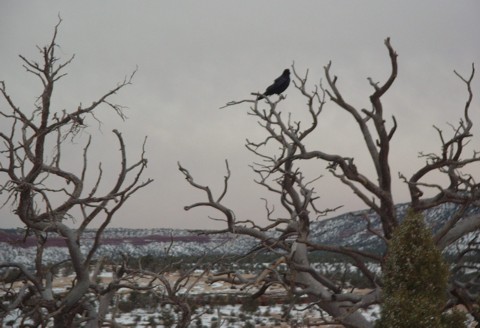 I had the park to myself, and snow was on the way. . .and what could be cooler than a raven perched on a dead tree?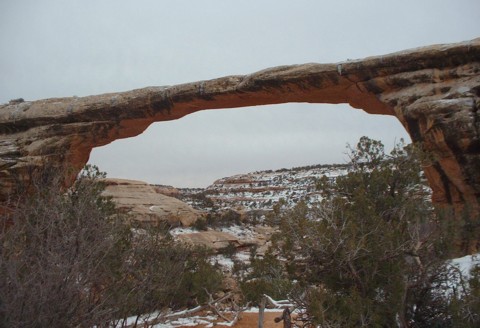 One of the bridges.