Sometimes we start a project with the best of intentions but are never able to keep up with it. This feature has been neglected but I'll leave the content up just for fun. Maybe someday I'll have the time to update it regularly once again.
PLANT PHOTO OF THE MONTH!
March 2010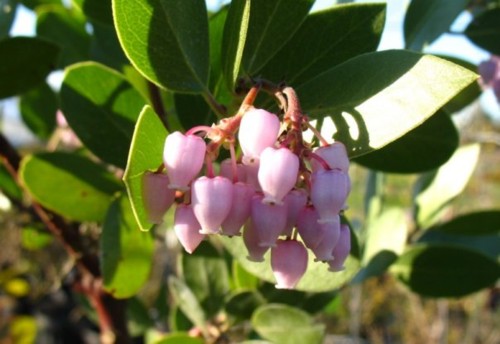 This is Arctostaphylos 'Austin Griffiths', one of the earliest manzanitas to bloom in the Pacific Northwest. And that is all I wrote.
Previous Plant Photos of the Month:
2010
2009
2008
2007
HOME