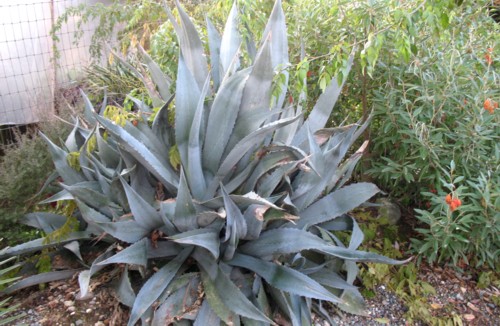 Agave americana at Jungle Fever Exotics, Ruston, with Grevillea victoriae at right. This plant was here prior to the freeze of December 1998, in which the temperature fell to about 12°F here. This plant was heavily damaged but has recovered well.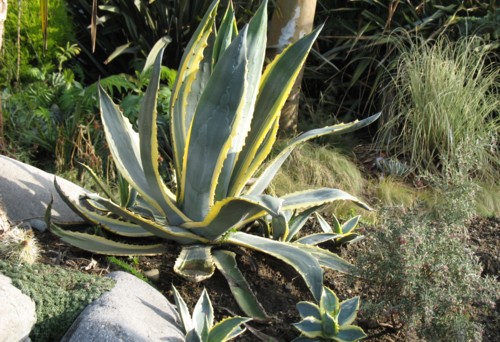 Agave americana 'Marginata' at Jungle Fever Exotics.
In this splendid example of desert plants being used in a parking strip between the sidewalk and the road, Agave parryi is combined with other cacti and succulents in a well drained raised bed at Jungle Fever Exotics. These were salvaged from an established garden in suburban Pierce County, where they grew for many years but were no longer desired by the owner. Some of the other plants visible in the photo are Hesperaloe funifera, Aloe ecklonis, Trachycarpus fortunei and a Puya species.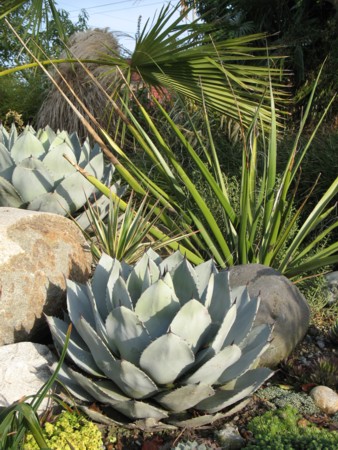 Another shot of the above Agaves showing Hesperaloe and a variegated Yucca recurvifolia.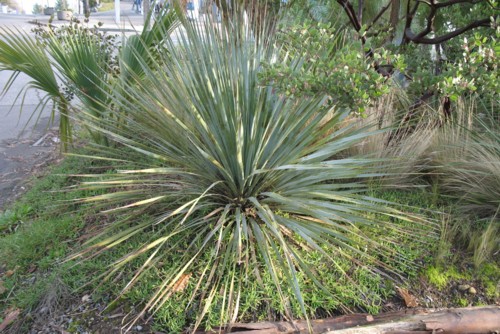 A long-established Dasylirion wheeleri at Jungle Fever Exotics.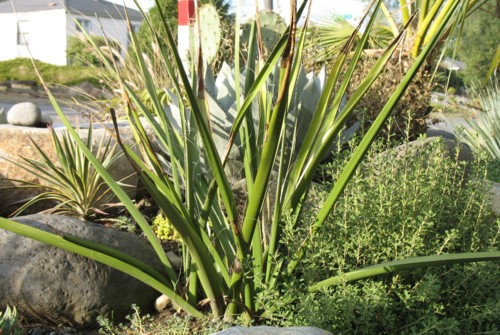 A closer view of the rigid leaves of Hesperaloe funifera.
Perhaps not strictly a desert plant, Manfreda 'Macho Mocha' is speculated to be a possible intergeneric hybrid between Manfreda and Agave.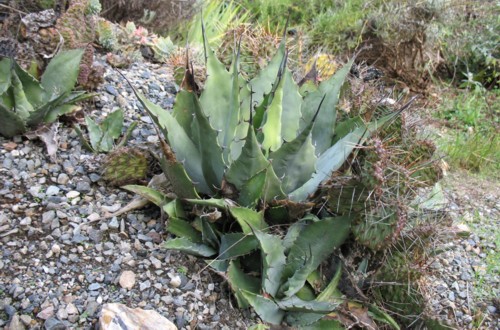 Agave species with Opuntia polyacantha at Vashon Island Botanic Gardens, Vashon Island, Washington. I'm not exactly sure what Agave species that is, but it may be an A. protamericana form.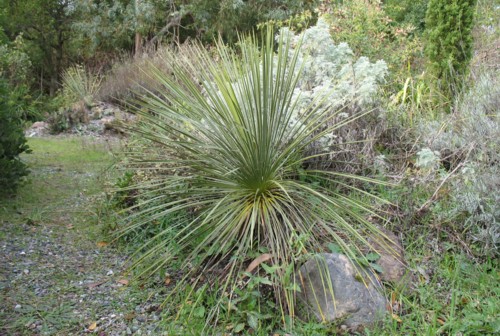 A young Yucca elata, Vashon Island Botanic Gardens.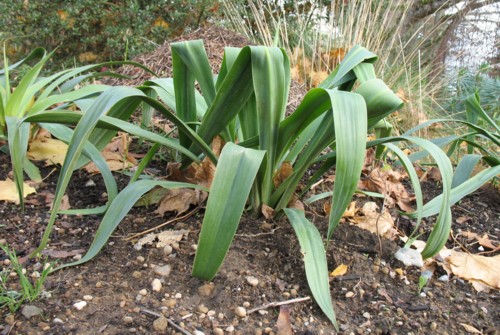 Beschorneria species at Dig Nursery, Vashon Island, Washington.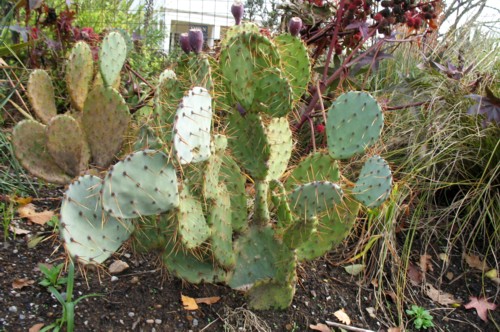 Opuntia engelmanii also at Dig Nursery.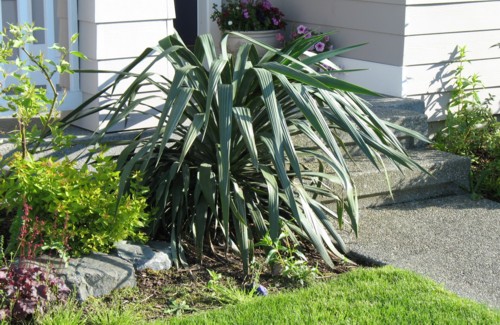 Yucca recurvifolia in Poulsbo. This plant is foolproof anywhere in Western Washington. This is not the best choice of a planting location, however, because of the proximity of the sharp leaf tips to the walk.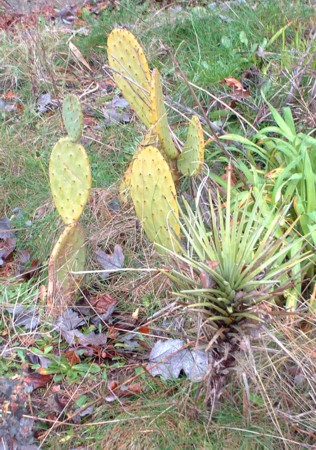 Opuntia species and a small Yucca brevifolia in a Bremerton garden. Unfortunately these plants are being overcome by weeds at the time of this photo.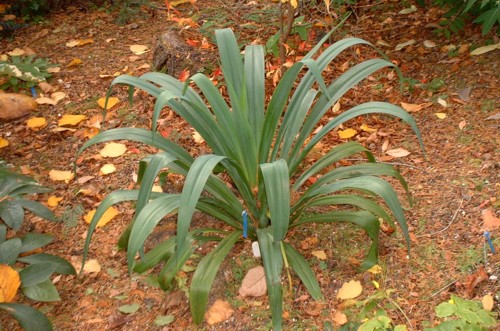 A flawless Beschorneria species in a woodland garden in Kingston. Beschorneria seems to do best here with a little overhead protection and less than full exposure.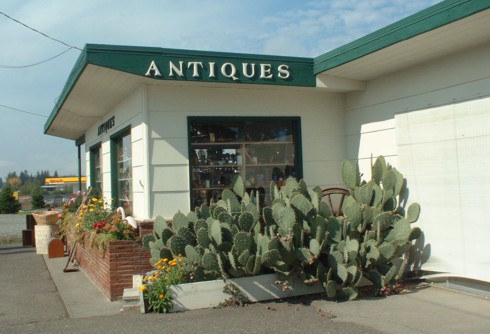 A very happy Opuntia engelmanii a mile or so west of Sequim. It has grown much larger since I took this photo in 2003. It produces many yellow flowers every year in June. The Sequim area, of course, is the driest place in western Washington, receiving a mere 16" of precipitation annually.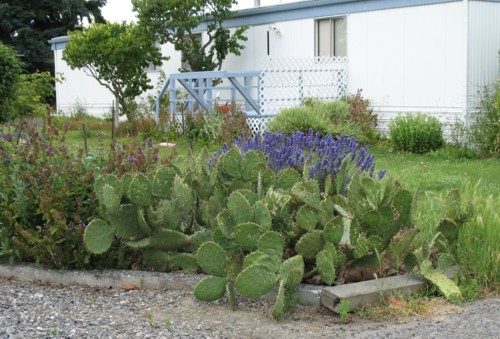 Opuntia phaecantha growing with lavender in a garden north of Sequim.