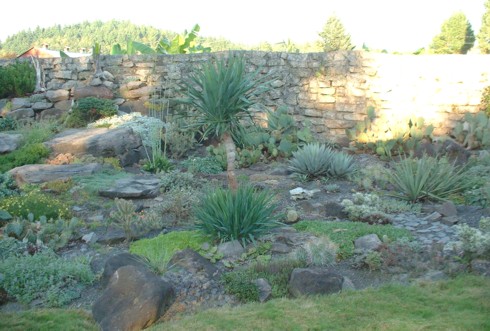 A broad view of the garden in the fading light. In the back there is a wall built of old concrete blocks, which I thought was cool, because some cacti and succulents can be grown on it.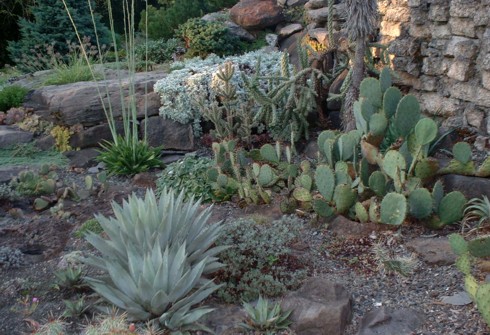 Another wide shot of the garden with Agave parryi in the foreground. At the back right you can see the trunk of a Joshua tree (Yucca brevifolia), but it died.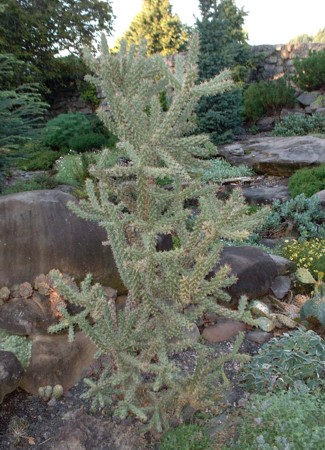 A very large Opuntia imbricata.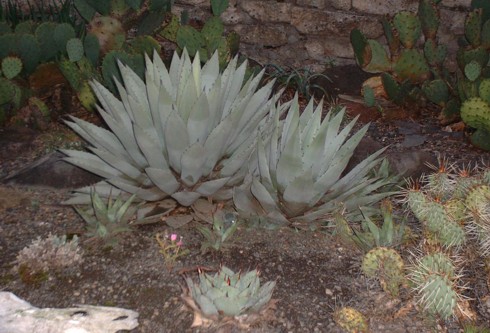 A closer shot of Agave parryi. I would like to know what the little Agave growing in the foreground is - it looks similar to an Agave at the Bainbridge Island Winery garden.
A low-growing form of Opuntia whipplei with Lewisias and other plants.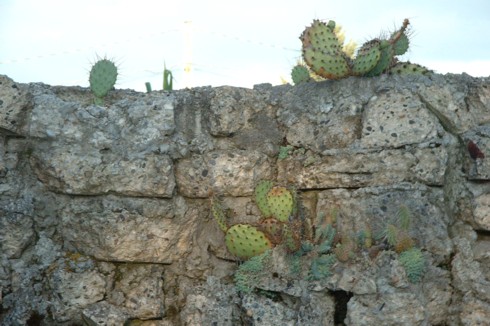 Opuntias growing on the rock wall. That ought to keep the neighbors out!
Opuntia basilaris loaded with fruit.