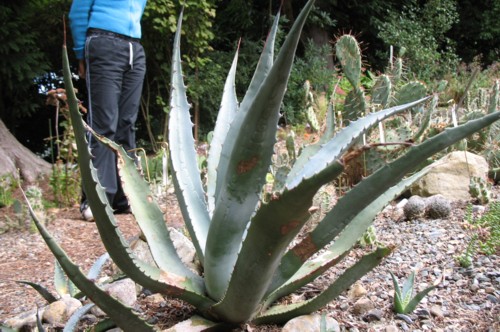 Agave chrysantha.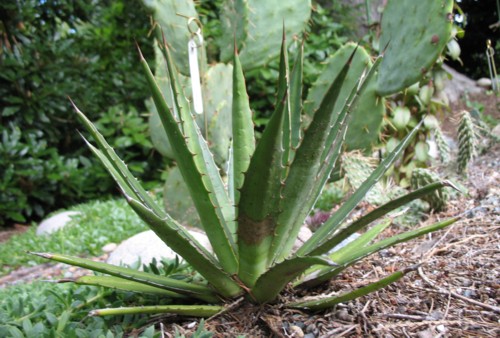 Agave lophantha.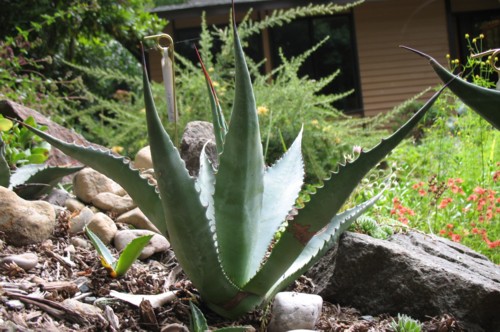 Agave palmeri with Grevillea juniperina var. sulphurea in the background.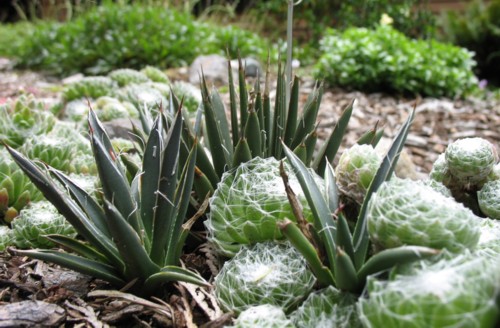 Agave parviflora with Sempervivums. This plant flowered two years prior to the picture. It has produced a couple offsets, but the main rosette hasn't died yet, and still remains green. It appeared to set some seed, but they may have been inviable since none of them germinated.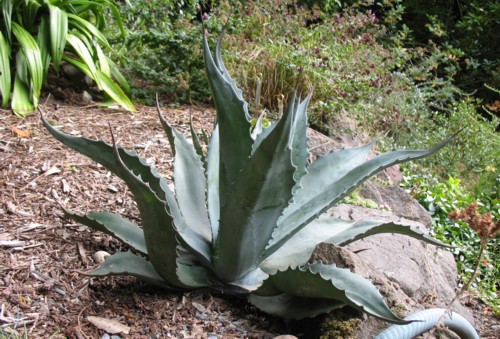 Agave protamericana has done very well here and is a clear winner for Northwest Gardens. The strappy leaves in the back at left belong to a Beschorneria species.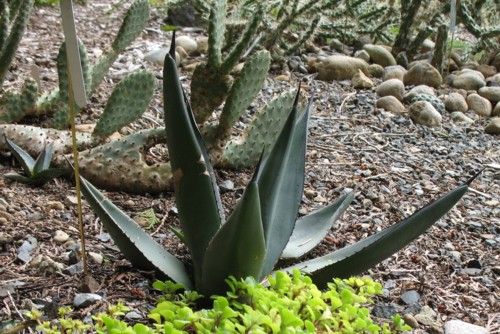 This is probably Agave x 'Snakeskin'.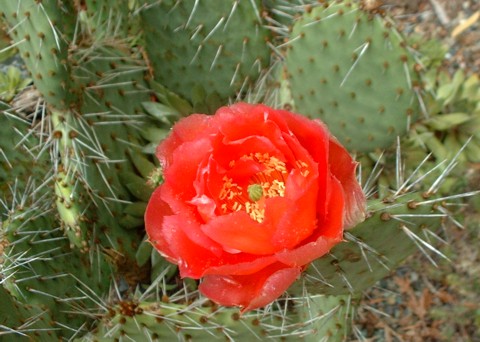 An attractive pink-flowered form of Opuntia phaecantha.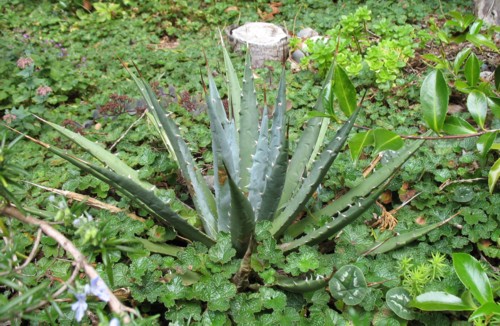 Agave utahensis with Rubus calcynioides.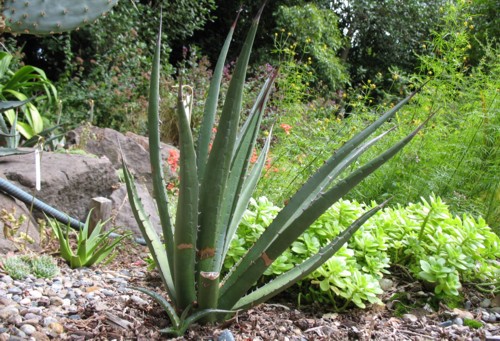 Agave lechuguilla from a grower in New Mexico. If collected at the northern end of its range, this species is fairly reliable for the Pacific Northwest. Note also a small Agave bracteosa at left.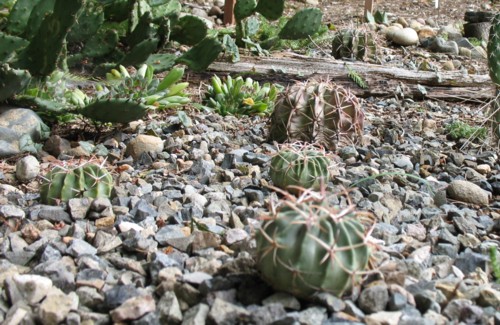 Echinocactus texensis.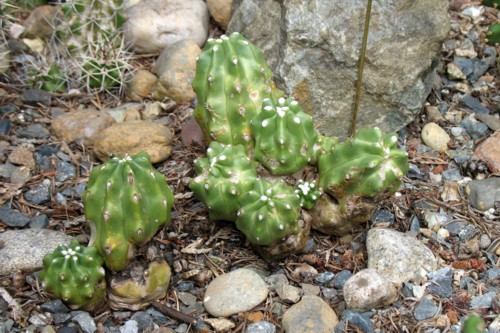 Echinocereus triglochidiatus var. inermis.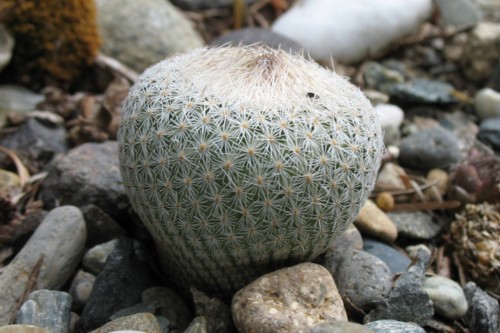 Epithelantha micromeris, button cactus. In this photo, it has not been through a winter outdoors yet.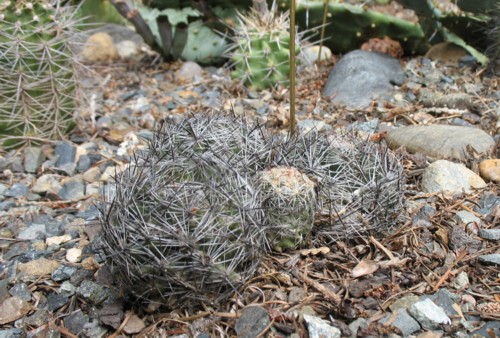 A dark spined form of Escobaria vivipara.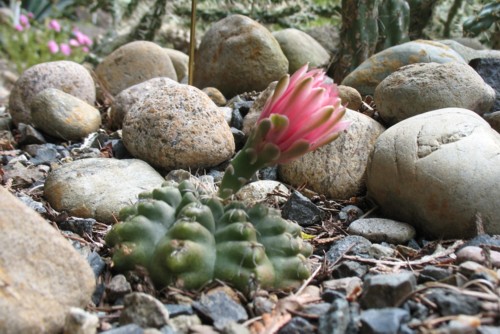 Gymnocalycium baldianum flowering in October.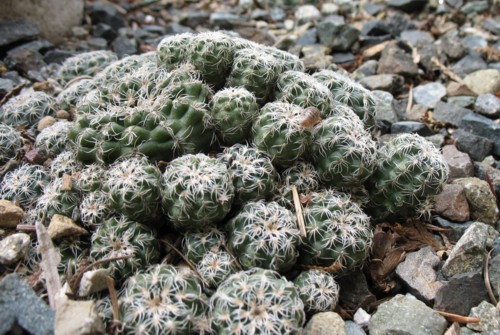 Gymnocalycium bruchii, which grows very well in the Northwest.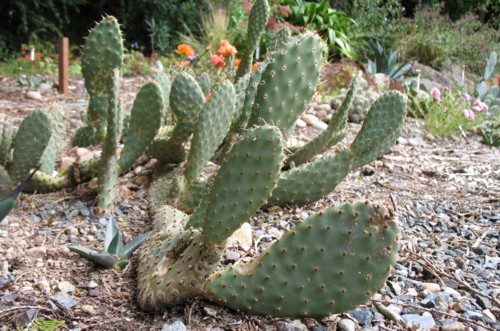 Opuntia basilaris var. aurea.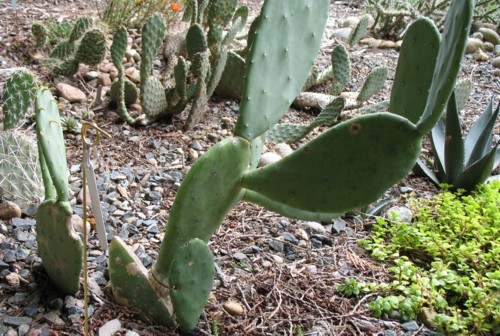 Opuntia 'Burbank Spineless'.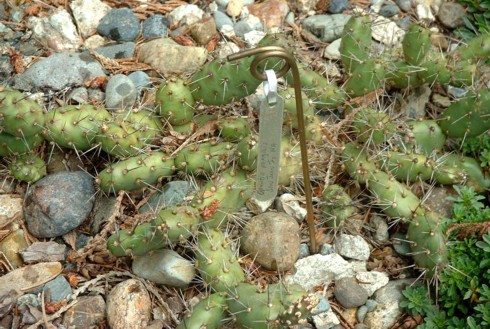 A local form of Opuntia fragilis from the San Juan Islands.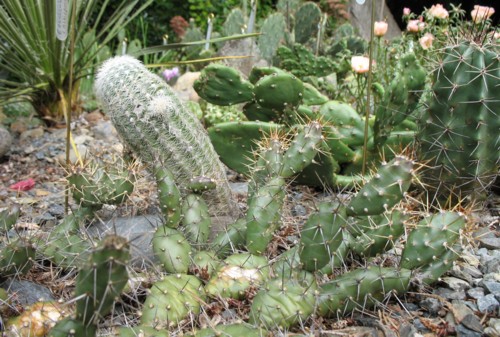 A long-padded form of Opuntia fragilis, also with Echinocereus reichenbachii var. albispinus (left of center), Opuntia humifusa (back center), and Echinocereus triglochidiatus (far right).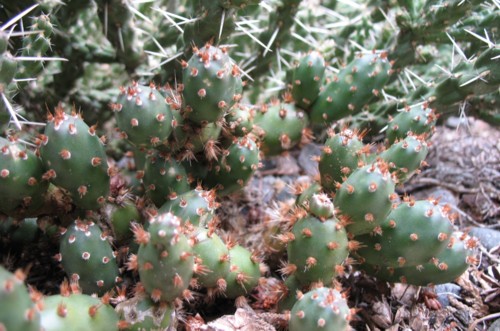 Opuntia fragilis var. denudata.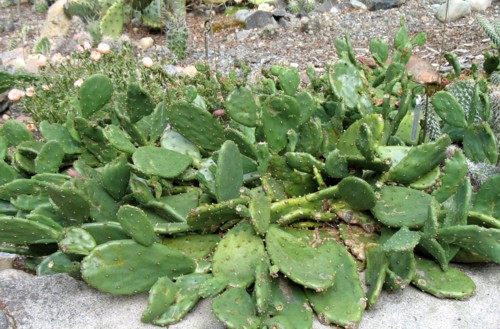 A robust form of Opuntia humifusa.
This plant sold as Opuntia macrocentra appears to be closer to something in the O. santa-rita/violacea clan.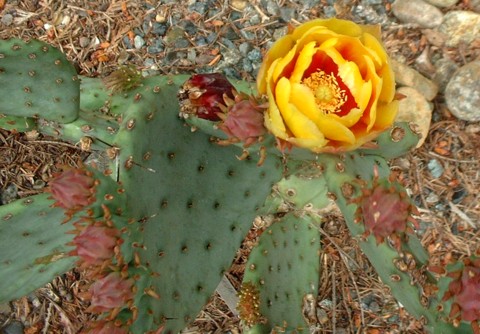 Showy flowers of the above plant.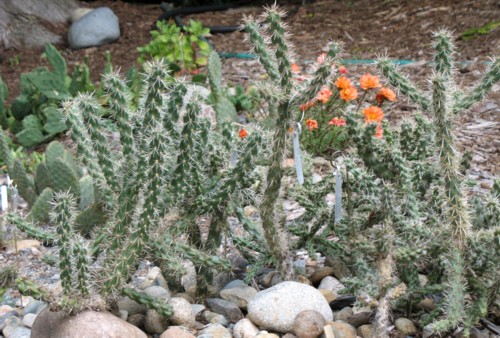 Opuntia imbricata.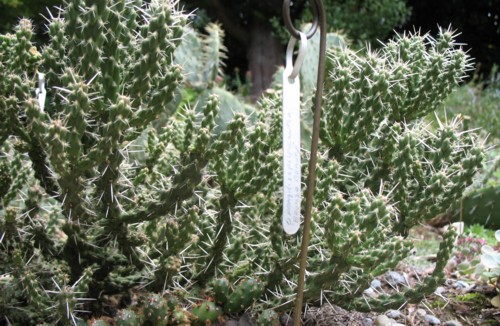 Opuntia whipplei.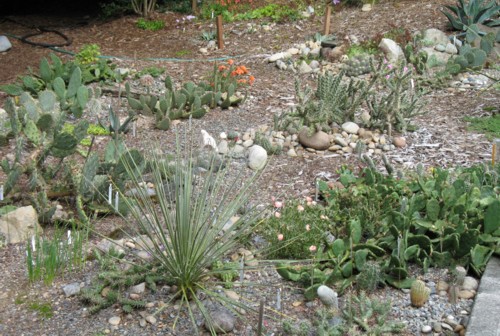 A broader shot of part of the cactus garden.