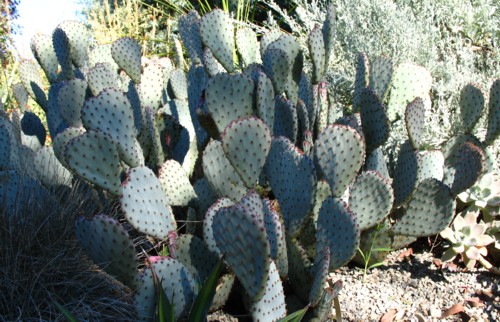 A nice form of Opuntia basilaris.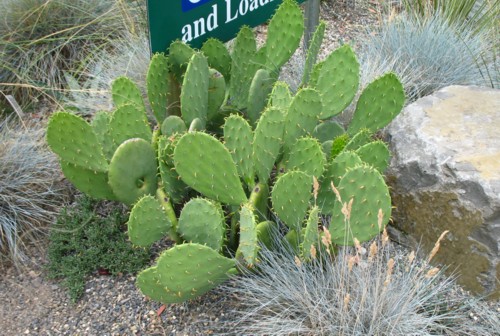 Opuntia 'Burbank Spineless', an excellent choice for all those cactus fanatics who have an aversion to spines.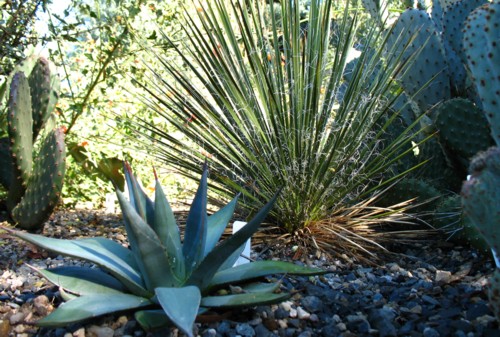 Agave x 'Ruth Bancroft' with a young plant of Yucca elata.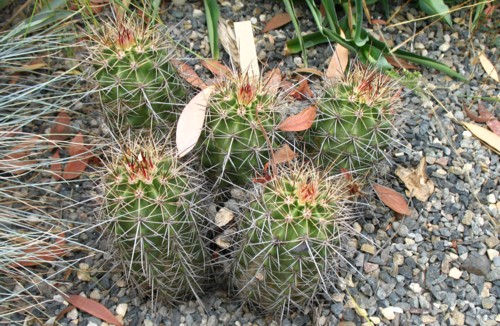 A hardy Echinocereus species, possibly E. fendleri.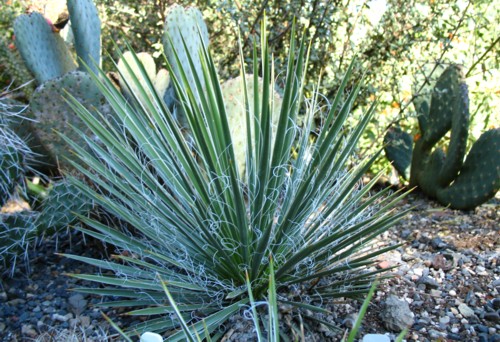 Yucca harrimaniae.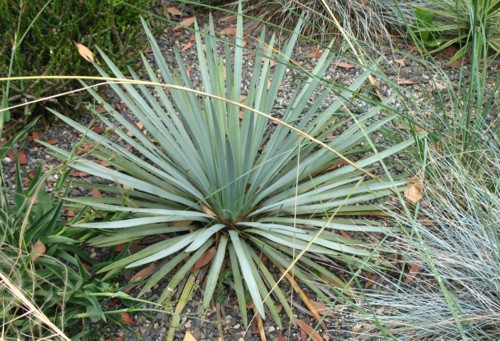 Western native Yucca whipplei generally does well in the Pacific Northwest.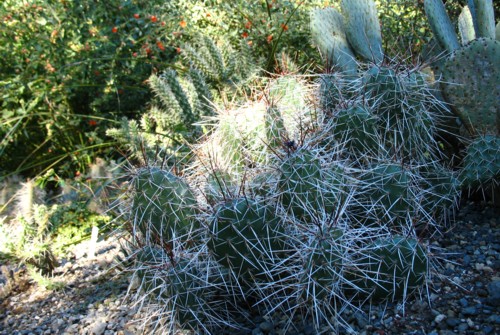 A collection of Opuntia phaecantha from Fremont County, Colorado.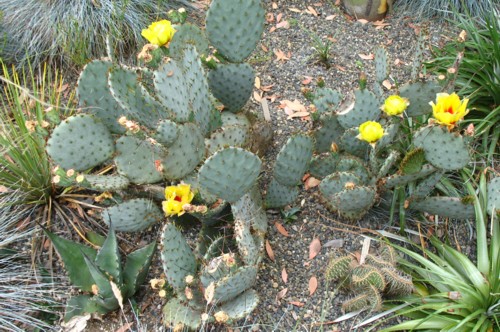 Opuntia macrocentra in bloom.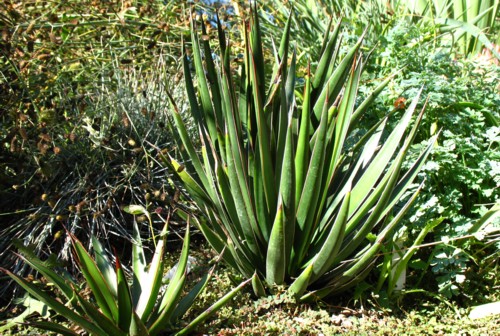 Agave ocahui, a Mexican species.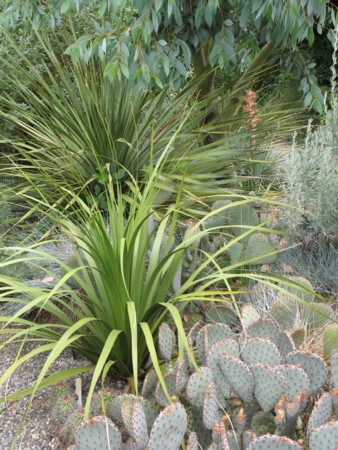 Nolina sp. 'La Siberica' with Dasylirion wheeleri and Opuntias.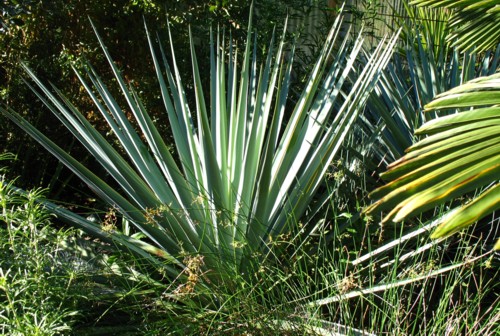 Yucca schottii.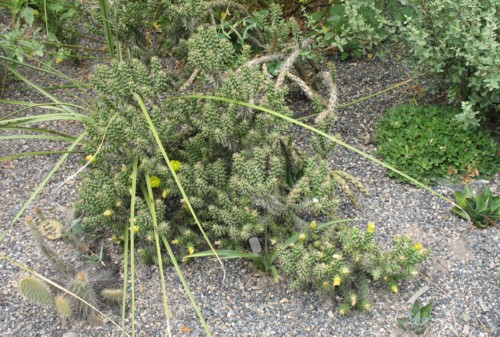 Opuntia whipplei.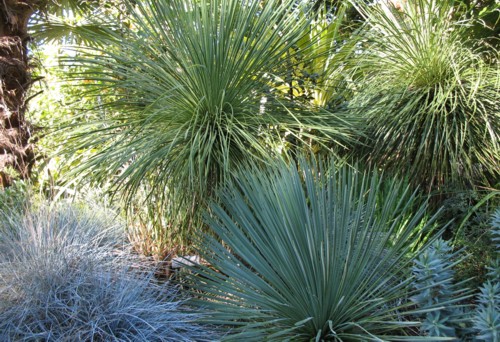 The fabulous and much sought after Yucca linearifolia: the green form in the background, and the blue form in the foreground.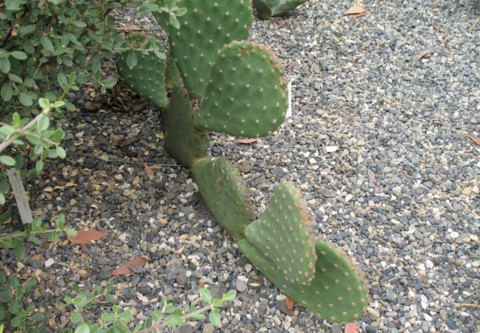 Opuntia compressa, a native of eastern North America that is quite happy with lots of moisture.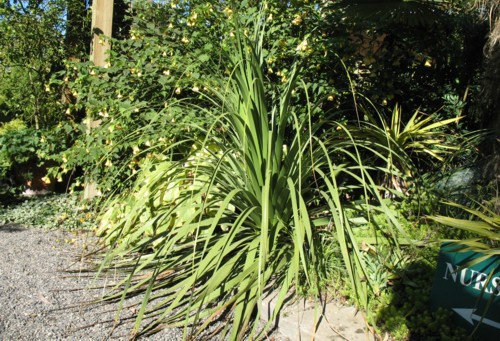 Nolina sp. 'La Siberica'.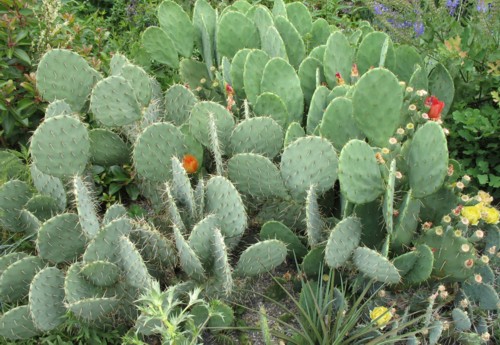 More large-padded Opuntia species.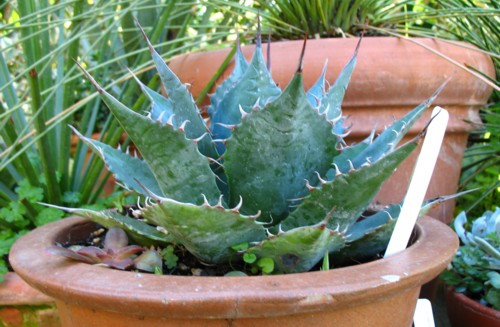 This Agave parrasana is apparently wheeled into the greenhouse for winter.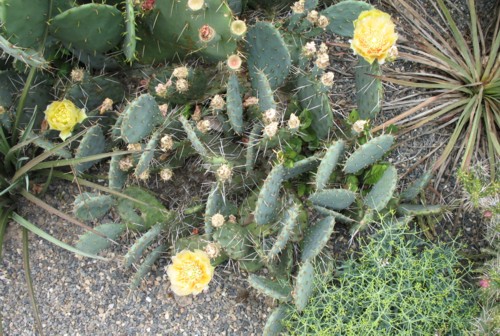 This nice Oputnia spceies with large, yellow flowers came from a collection by Mike Remick.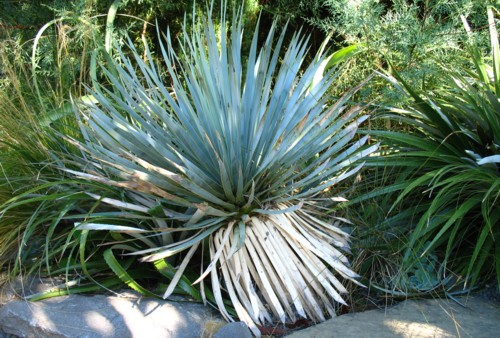 I'm not sure what this Yucca is, but it may be a collection of Y. brevifolia, the Joshua tree. Although it is a fabulous plant, it is one of the more difficult Yuccas to grow in moist areas of the Northwest.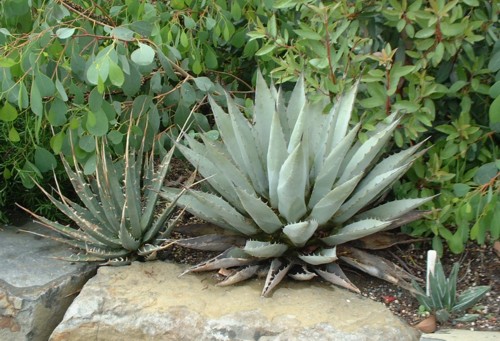 Agave parryi and Agave utahensis atop a rockery with some smaller Agaves.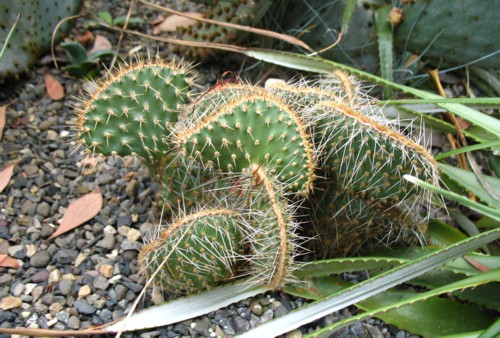 This crested form of Opuntia polyacantha was collected in Wallowa County, Oregon.