Opuntia engelmanii var. linguiformis, cow's tongue prickly-pear.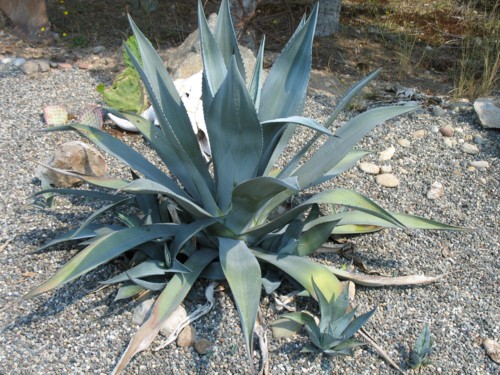 Agave weberi, a very vigorous grower.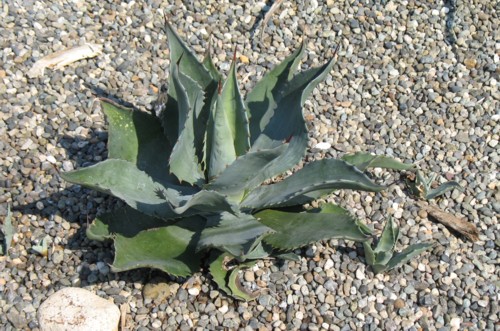 This is probably Agave protamericana 'Mr. Ripple', a nice compact selection of A. protamericana that seems to be quite hardy for us.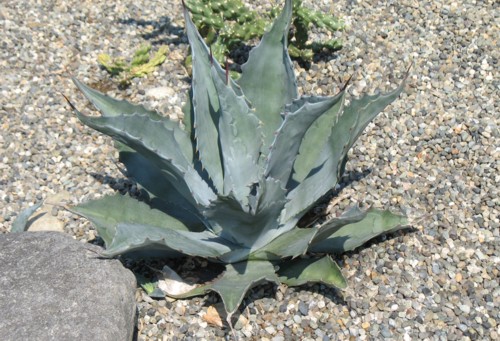 Agave protamericana, as usual, thriving very well in the Pacific Northwest.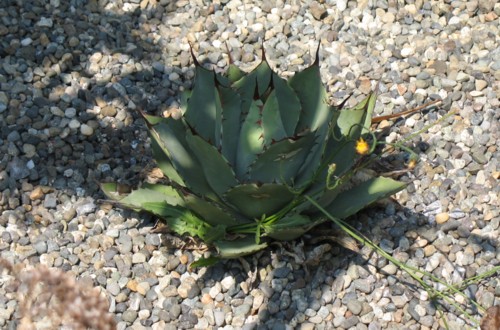 An interesting Agave species, we are not sure what this one is. It could be a very compact form of A. parryi - it resembles some tender Mexican species, but it is very cold-hardy.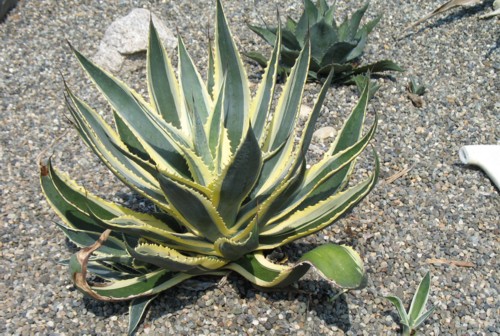 Agave americana 'Marginata', looking a bit peculiar since it has just recovered from heavy frost damage.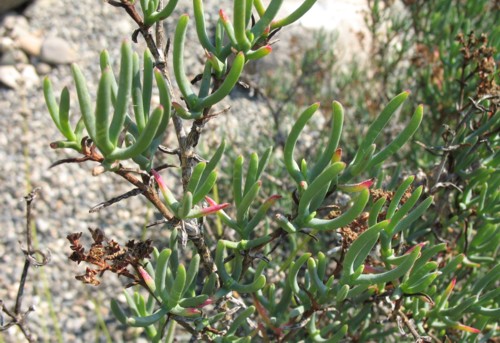 Malephora crocea, one of the hardiest South African mesembs from the winter rainfall area that will grow in the Pacific Northwest.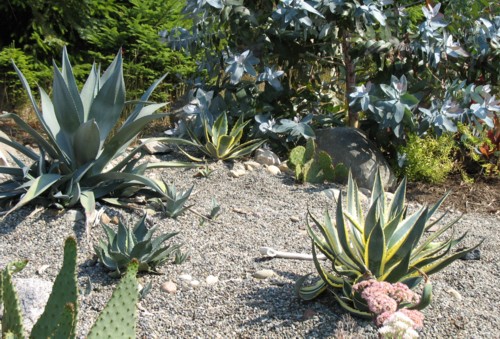 A wider shot of the cactus garden, which I assume will be planted with more cacti in the future. The tree in the back is Eucalyptus bicostata.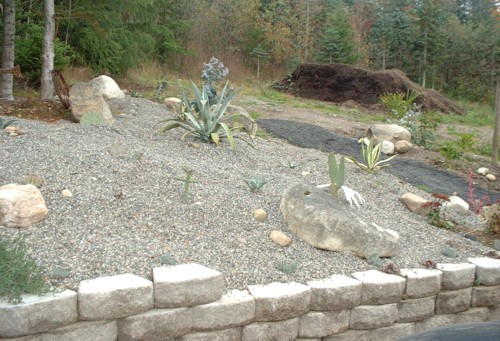 A shot of the garden just 1 and 1/2 years prior.