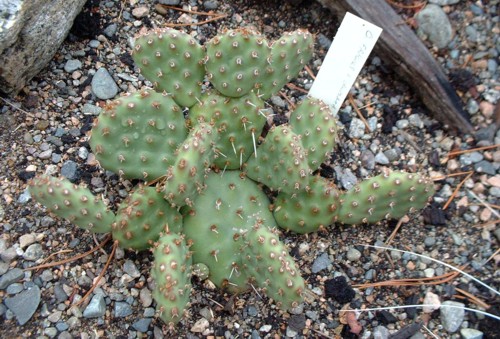 Opuntia fragilis var. denudata, a spineless form of brittle prickly-pear.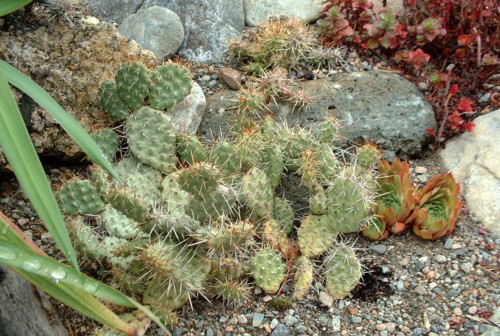 One of those British Columbia native Opuntias whose taxonomy is confounding. Some botanists have called this O. polyacantha, but it looks different from any form of that species found in the United States: it has smaller pads and is much more brittle. It could be O. fragilis if the pads weren't so flattened. Sedums and Sempervivums also thrive here.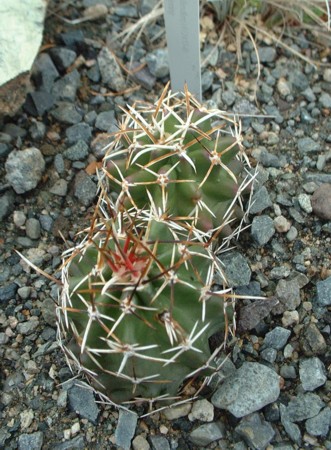 Echinocereus fendleri.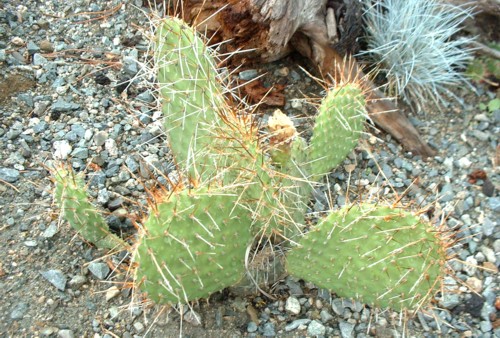 A more typical form of Opuntia polyacantha.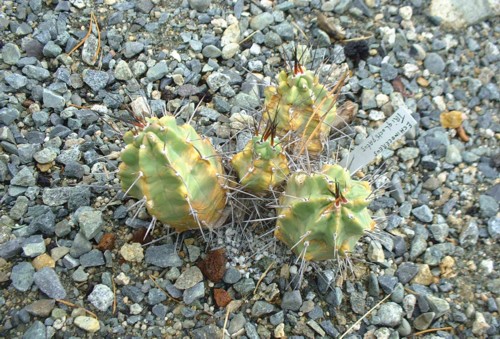 Echinocereus triglochidiatus.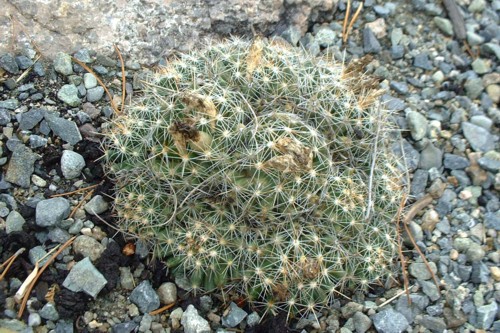 The Alberta native form of Escobaria vivipara.
An unknown Opuntia species.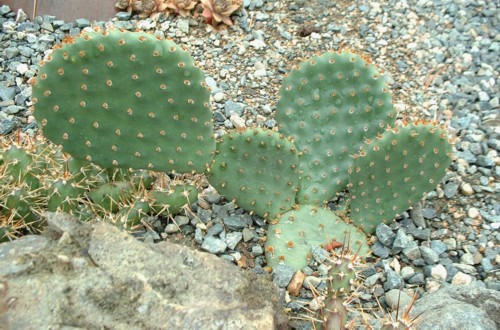 Opuntia compressa from a collection in Pt. Pelee, Ontario.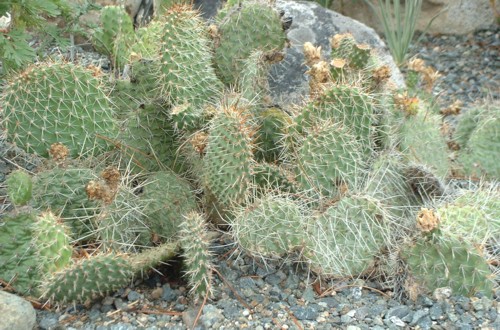 The Alberta native form of Opuntia polyacantha, which looks more typical for this species.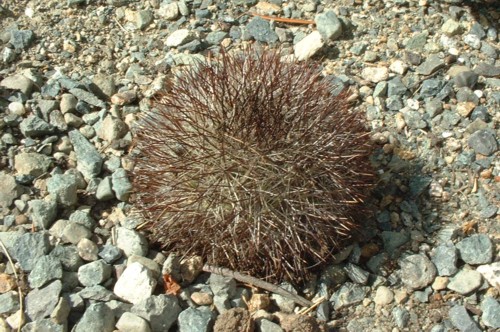 Pediocactus nigrispinus. Jay swears that he will find some British Columbia native Pediocactus sometime, but we're still waiting!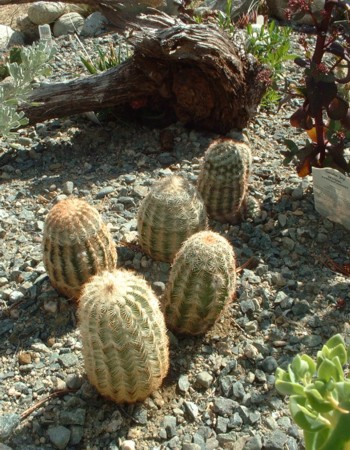 Echinocereus reichenbachii.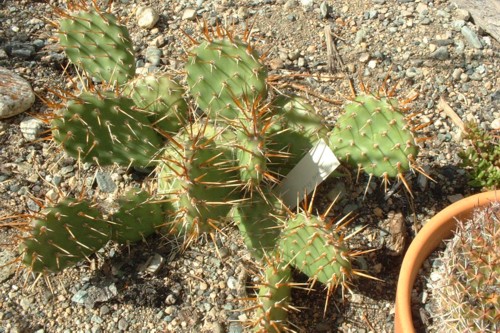 Opuntia 'Nameo Rose', an attractive fragilis x polyacantha hybrid.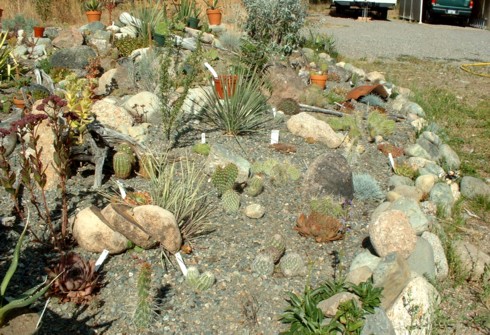 A wider shot of Jay's cactus garden.